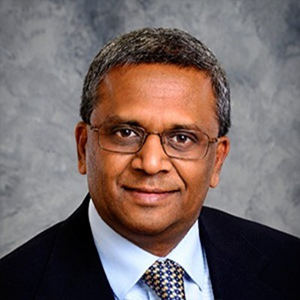 SYRACUSE, NY -- Dr. David Moorthi, MD, has joined Crouse Medical Practice. Dr. Moorthi serves as an Interventional Spine Specialist at Crouse Medical Practice.
Dr. Moorthi works with referring medical providers to intervene from the onset of acute spine pain. Dr. David Moorthi's work at Crouse Medical Practice also includes developing and coordinating treatment plans that are made to prevent unnecessary treatment.
Dr. Moorthi has over 20 years of experience in the field of interventional spine diagnosis and treatment. Dr. Moorthi obtained his Doctor of Medicine from University of Madras, Stanley Medical College in Madras, India. Dr. Moorthi's fellowship was completed in anesthesiology pain management. Dr. Moorthi also completed residency training with a focus on physical medicine and rehabilitation.
Dr. Moorthi's memberships include the Medical Society of State of New York and the American Academy of Physical Medicine and Rehabilitation. Dr. Moorthi is also board certified by the American Board of Physical Medicine and Rehabilitation.
Learn More About Dr. David Moorthi
About Crouse Medical Practice
Crouse Medical Practice is a physician practice with multiple office locations near Syracuse NY. Crouse Medical Practice concentrates its care in a variety of medical specialties. Crouse Medical Practice's mission is to provide the best in patient care and promoting community health.